About Enoshima
Enoshima is a representative tourist spot in Shonan, attracting over 10 million visitors annually. This island has long been known as a scenic destination and gained popularity as one of the recreational areas for the commoners during the late Edo period. Currently, there are various popular attractions on the island, including Enoshima Shrine, Enoshima Sea Candle, Enoshima Iwaya Cave, and the New Enoshima Aquarium.
Location: 1-9 Enoshima, Fujisawa City
Access:
Enoshima Electric Railway: 10 minutes on foot from Enoshima Station
Odakyu Line: 5 minutes on foot from Katase-Enoshima Station
Hours: 5:00-21:00
Toilets: Available
・Benten Bridge
The Benten Bridge, which serves as the entrance to Enoshima Island, was originally a wooden bridge but was replaced with the current concrete bridge in 1959.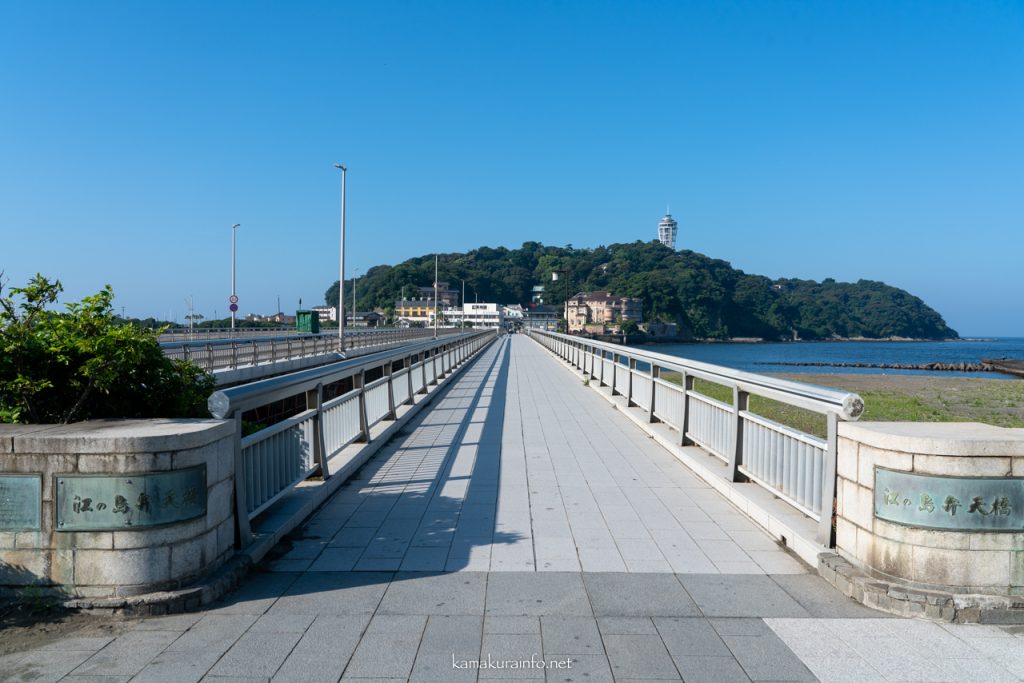 ・Bronze Torii Gate
The Torii Gate, which serves as the gateway to Enoshima, was originally made of wood but was reconstructed with bronze in 1821.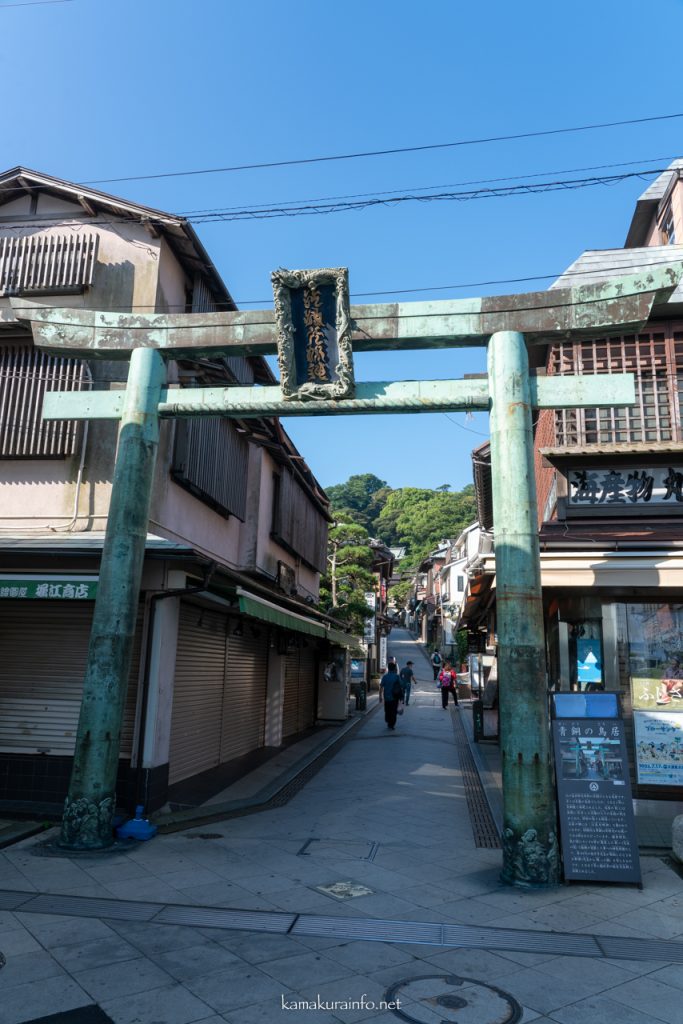 ・Nakamise Street
Nakamise Street, which leads to Enoshima Shrine, is lined with ryokans (traditional Japanese inns) and various shops.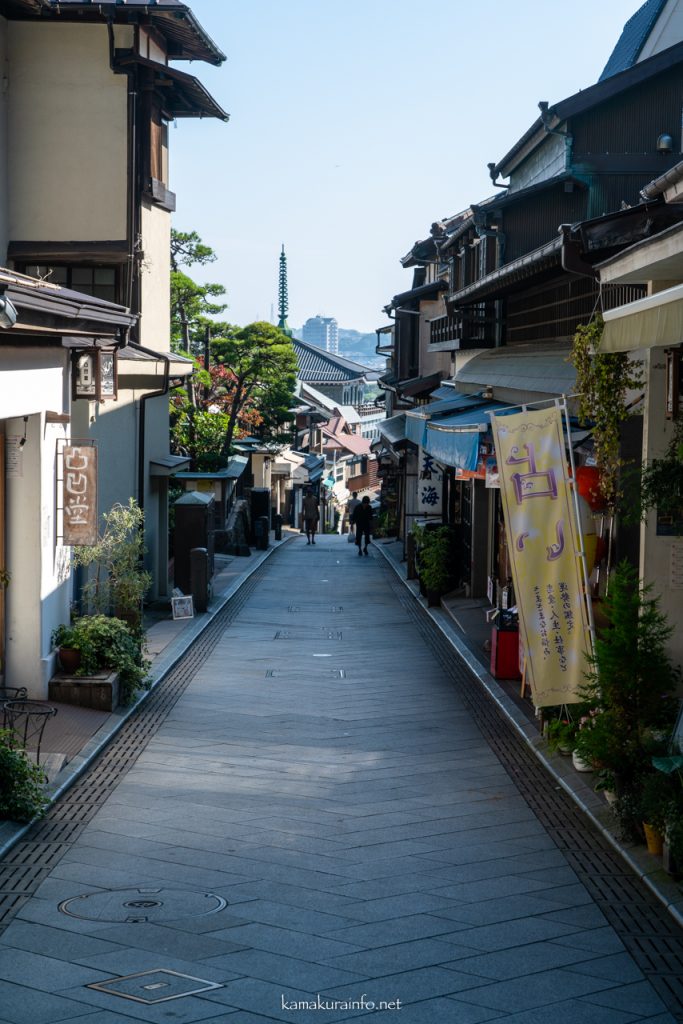 ・Entrance to Enoshima Shrine
After passing through Nakamise Street, you will immediately come across the torii gate at the entrance to Enoshima Shrine.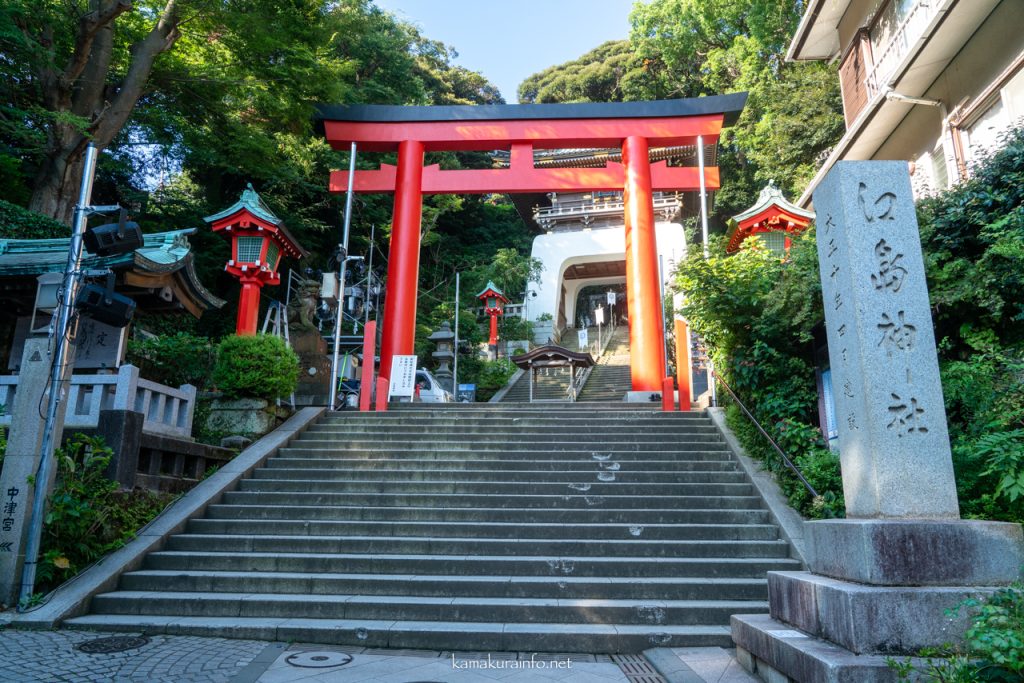 ・Enoshima Escar platform
On the left side of the entrance to Enoshima Shrine, there is a platform for the Enoshima Escar escalator. Since Enoshima has quite a few stairs, elderly people and families with small children sometimes use the escalator. They also sell the Enoshima 1-day ticket, which includes access to the Escar, Samuel Cocking Garden, Sea Candle (Tower), and Iwaya Caves.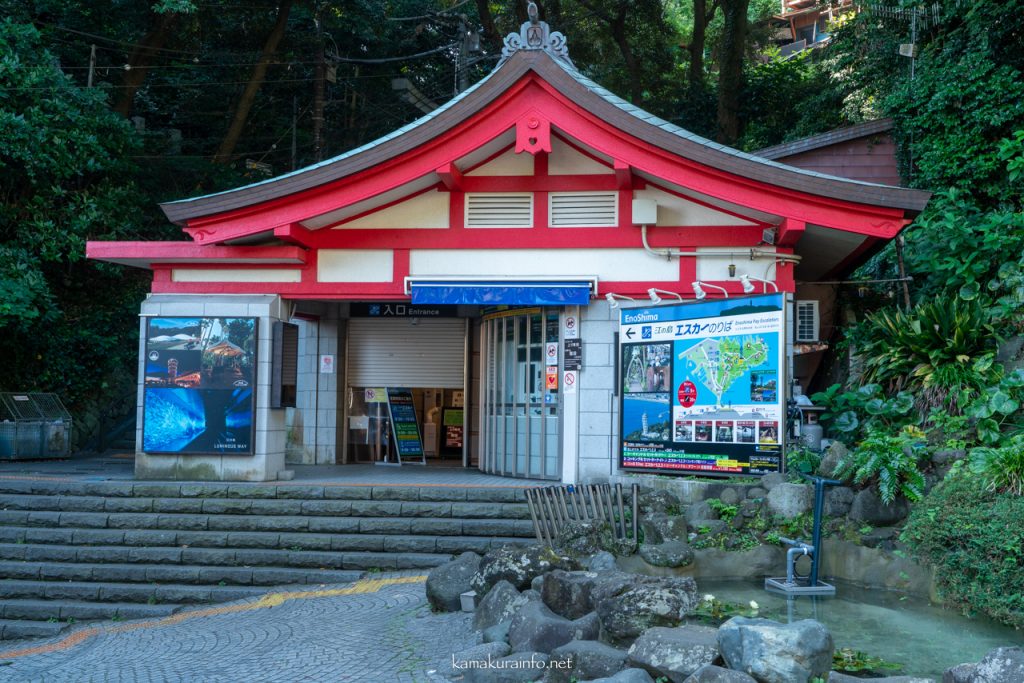 ・Zuishinmon Gate
Right after passing through the entrance torii gate, you will find the Zuishinmon Gate. The gate is a replica of Ryugu Castle, and it was named with the intention of allowing visitors to pray with a fresh and vibrant heart.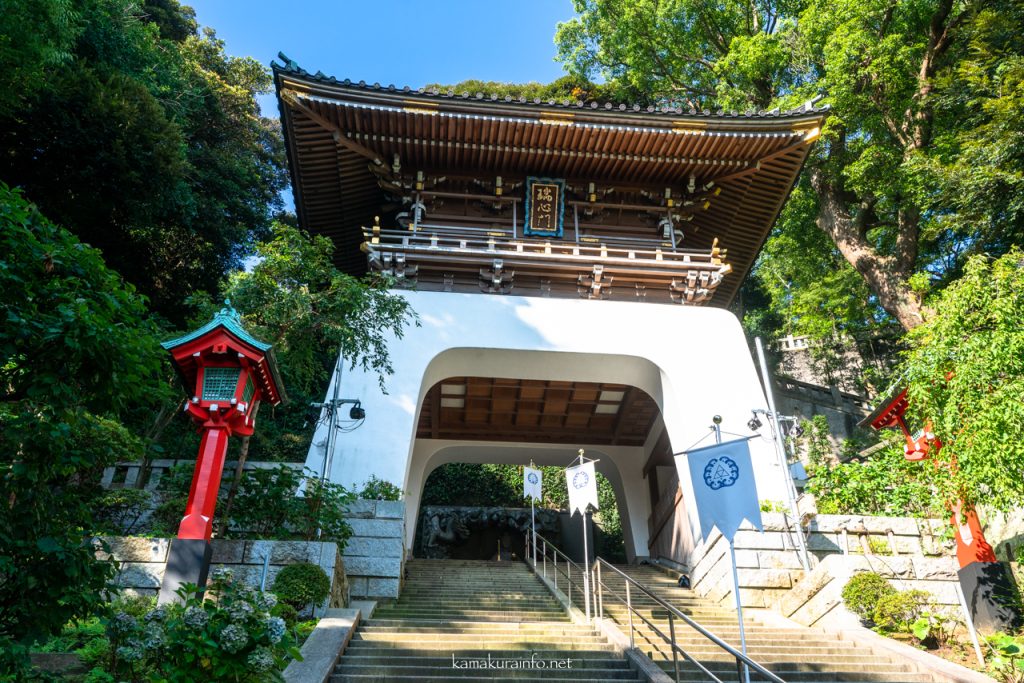 From Zuishinmon Gate, you can see Katase Higashihama.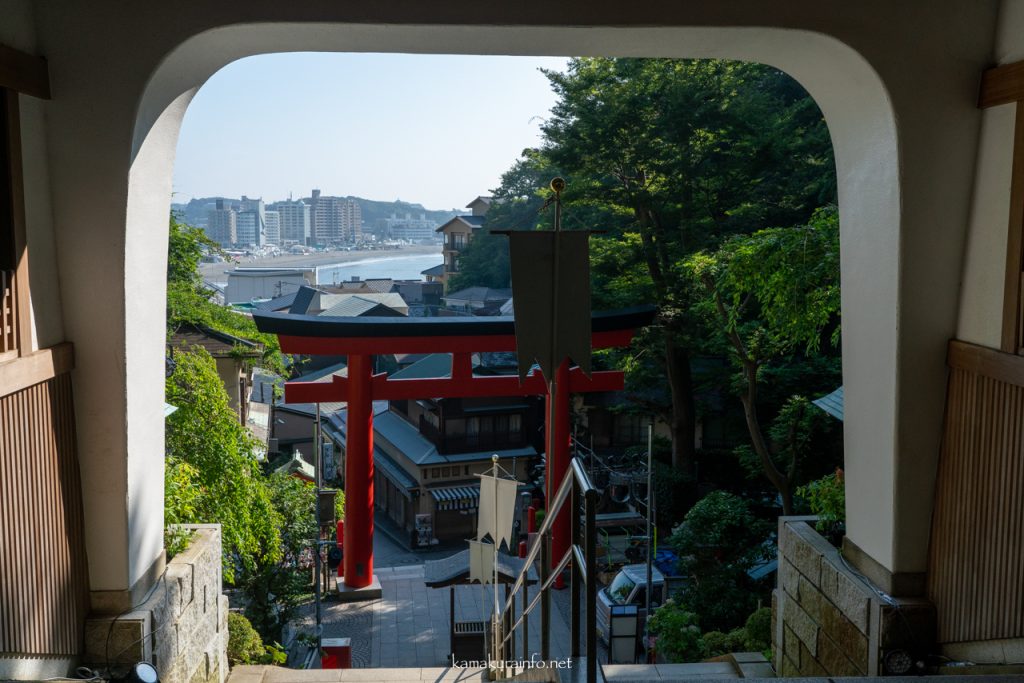 ・Fukuishi
Fukuishi Stones, which are said to bring good luck, are enshrined here.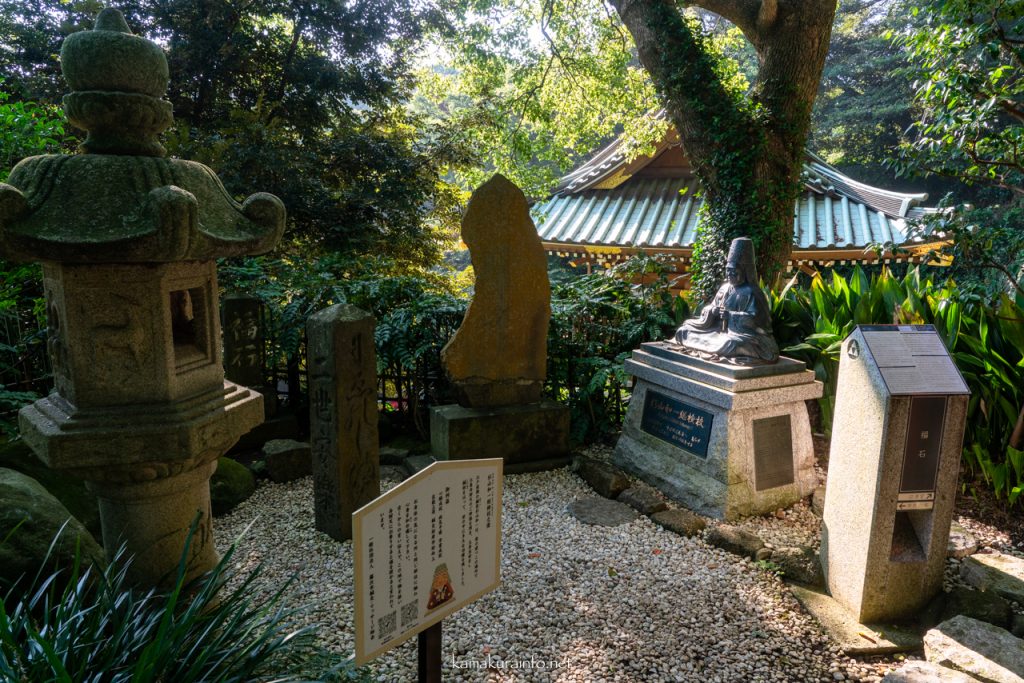 ・Hetsumiya Shrine
Founded in 1206 by Minamoto no Sanetomo, Hetsumiya Shrine is dedicated to Tagitsuhime-no-Mikoto.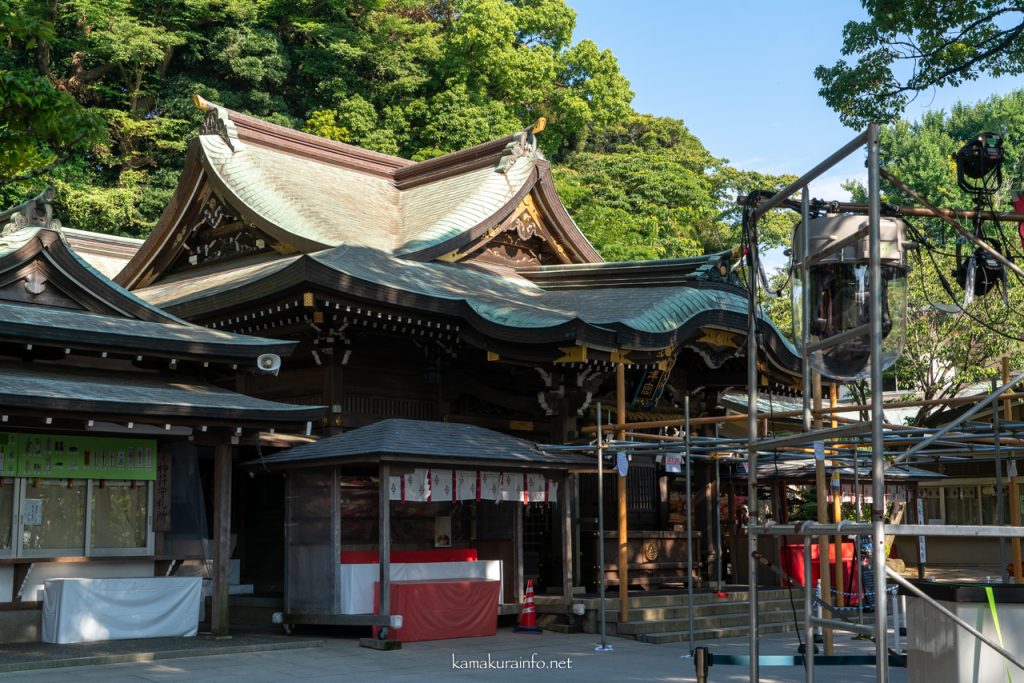 ・Hōanden Hall
Hōanden Hall enshrines the Happi-Benzaiten, a deity of good fortune, and Myōon-Benzaiten, worshipped by those seeking improvement in music and the performing arts.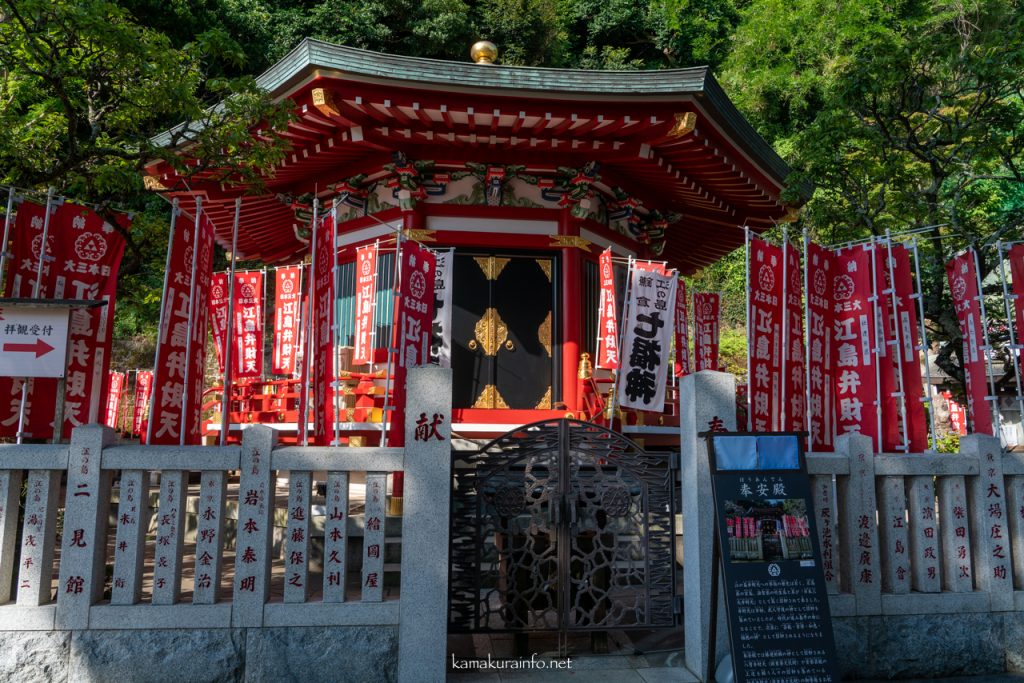 ・Yasaka Shrine
Yasaka Shrine is dedicated to Susanoo-no-Mikoto, a male deity in Japanese mythology.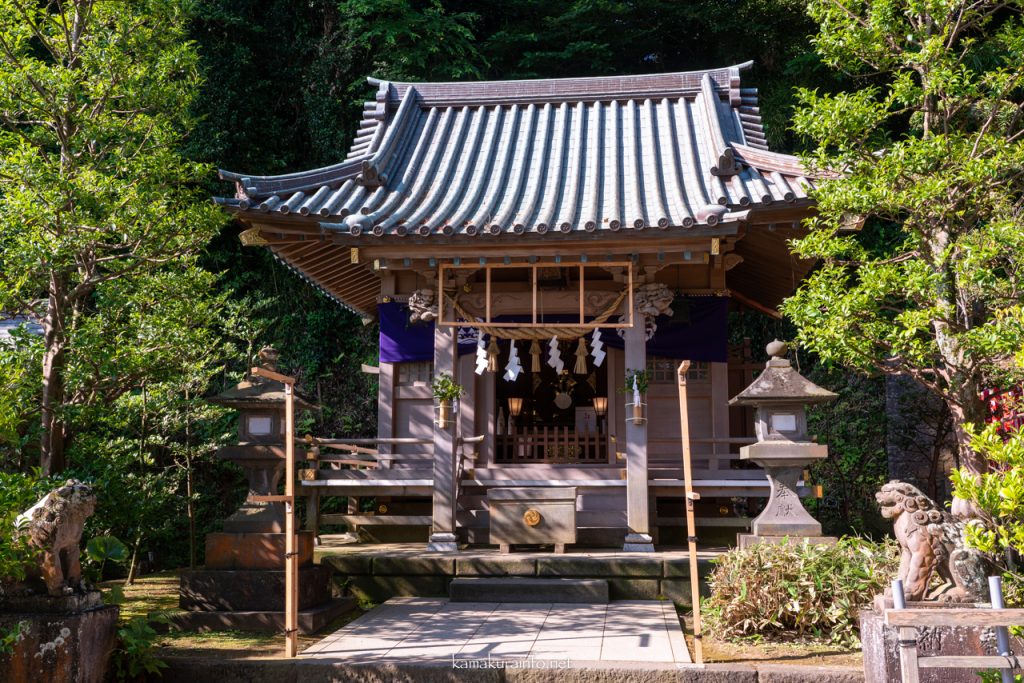 ・Musubi no Ki
The famous large ginkgo tree associated with matchmaking, as well as votive tablets for matchmaking.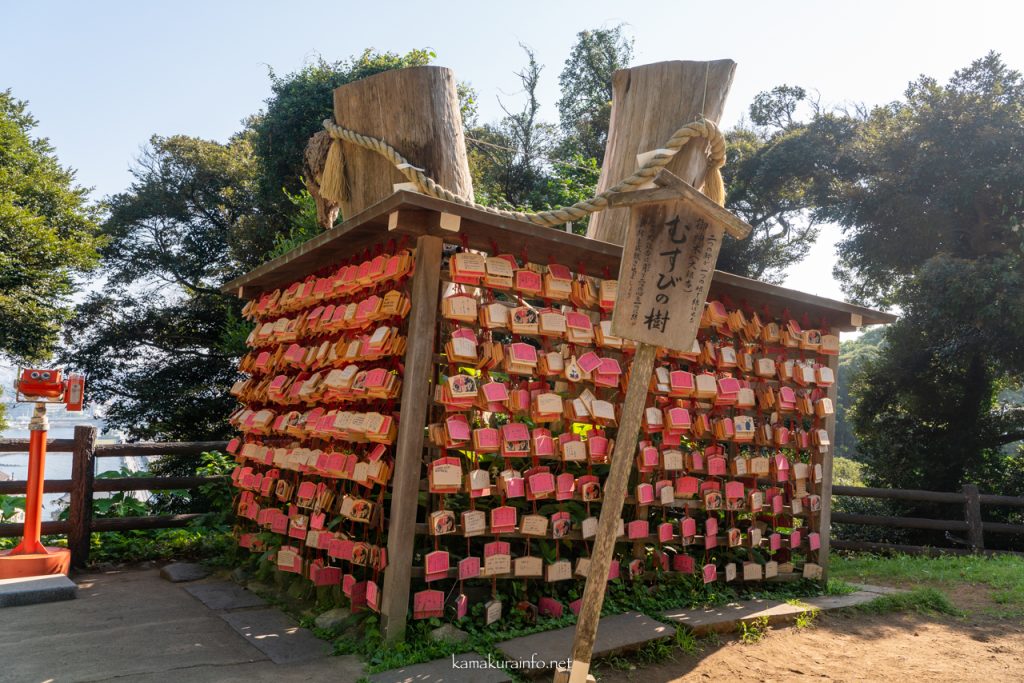 ・Midori no Hiroba Observation Deck
From the observation deck, you can overlook the Yacht Harbor and the sea of Kamakura.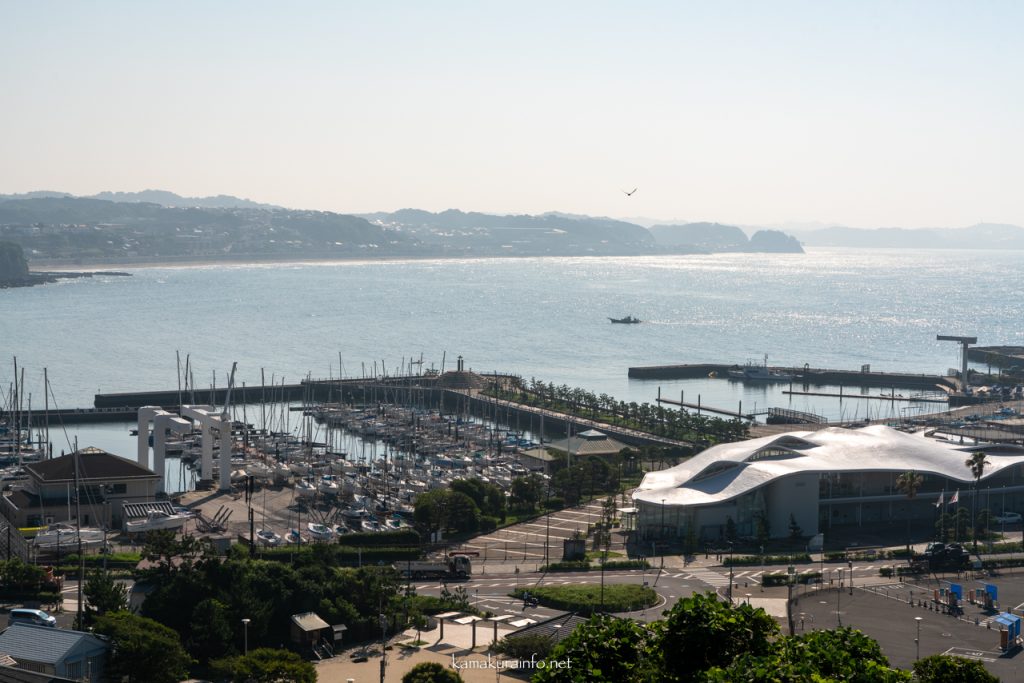 ・Nakatsu-no-Miya
Nakatsu-no-Miya enshrines Ichikishimahime-no-Mikoto, one of the three goddesses.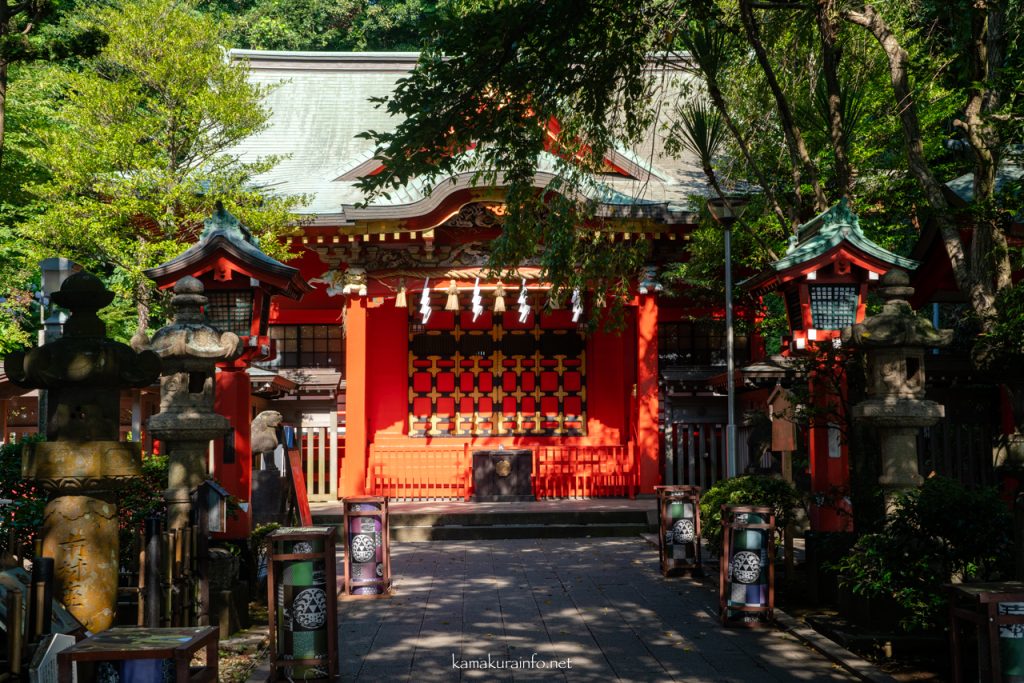 ・Samuel Cocking Garden
A tropical botanical garden where you can enjoy the view from Enoshima Sea Candle. It also houses a café and a local history museum.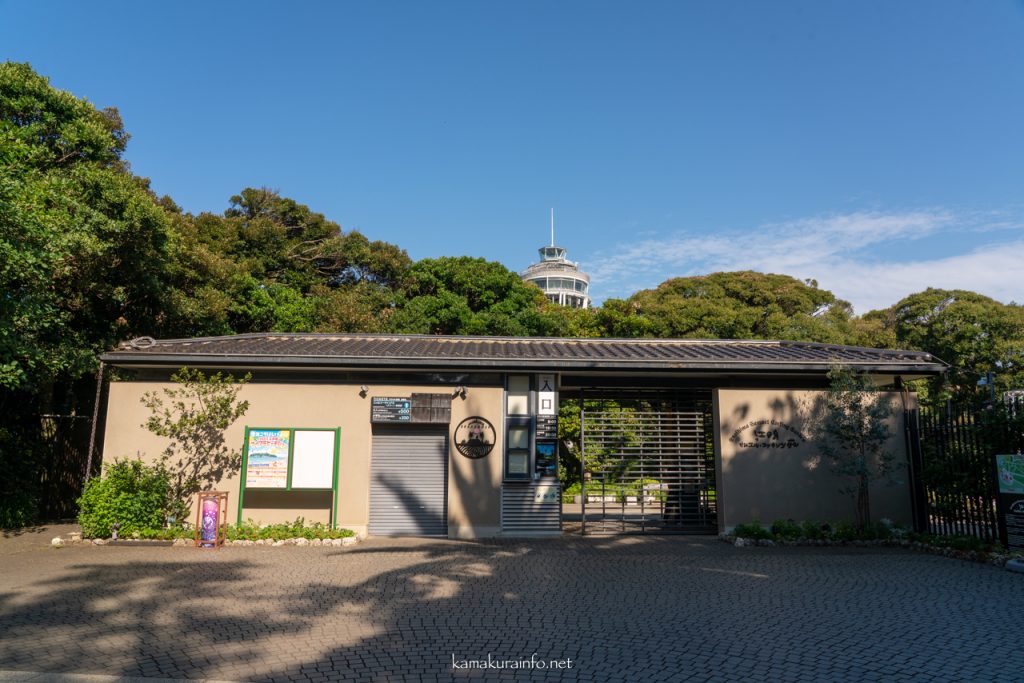 Admission is free, but there is a fee for entry after 5:00 PM during evening events:
Adults: 500 yen
Children: 250 yen
Enoshima Sea Candle (Observation Lighthouse):
Adults: 500 yen
Children: 250 yen
・Ippenshōnin island well
A well that is said to have been dug by the monk Ippenshōnin to help the islanders who were suffering from a lack of drinking water.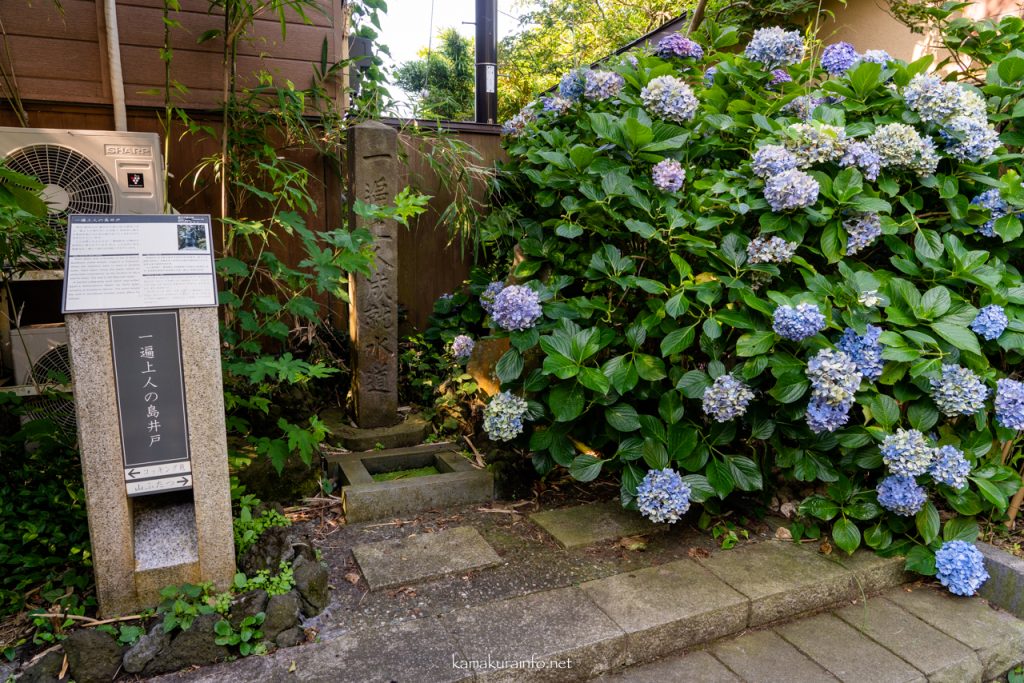 ・Yama Futatsu (Two mountains)
When viewed from above Enoshima, it looks like a constricted gourd, and is called "Yama Futatsu" because it is the constricted part that divides Enoshima in two.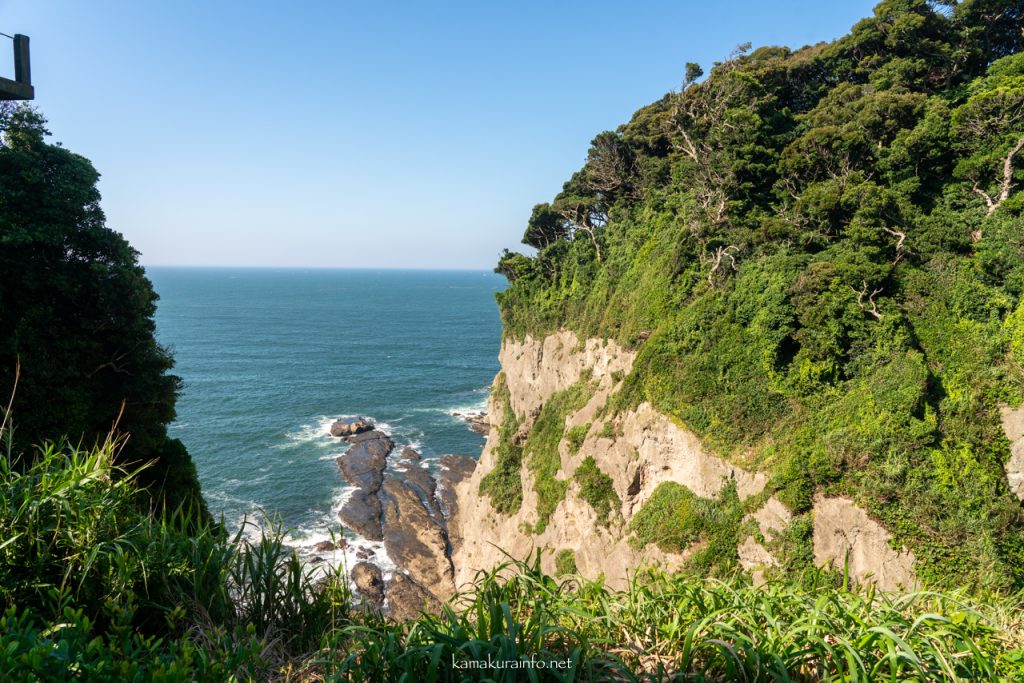 ・Yoritomo's Donated Torii Gate
A torii gate believed to have been dedicated by Minamoto no Yoritomo in 1182.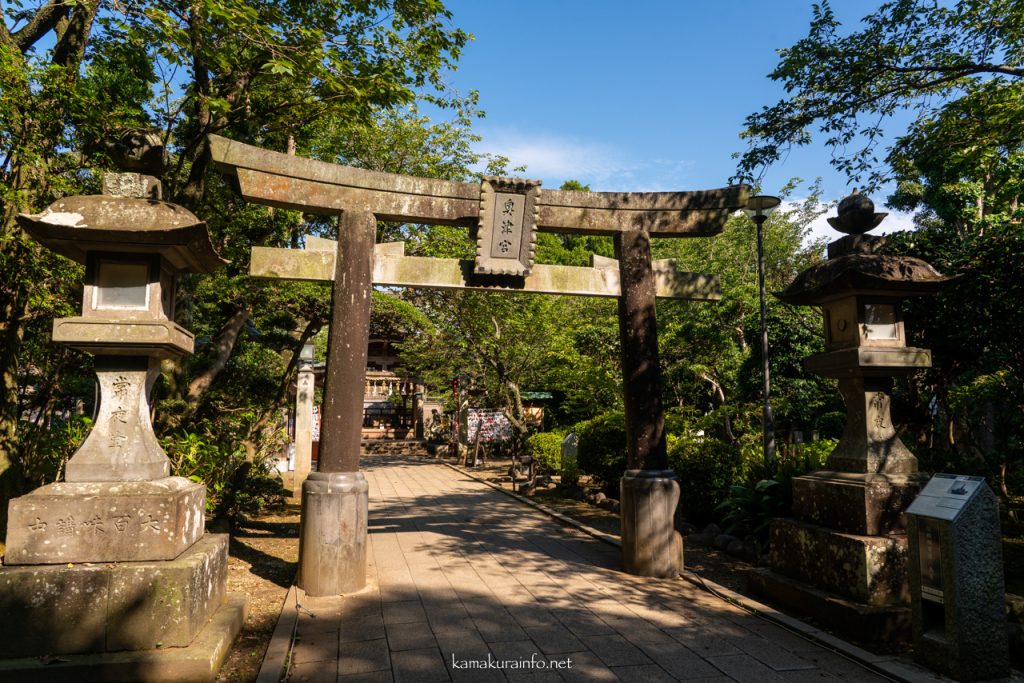 ・Okutsu Shrine
Okutsu Shrine enshrines Tagiri-hime-no-Mikoto, one of the three goddesses.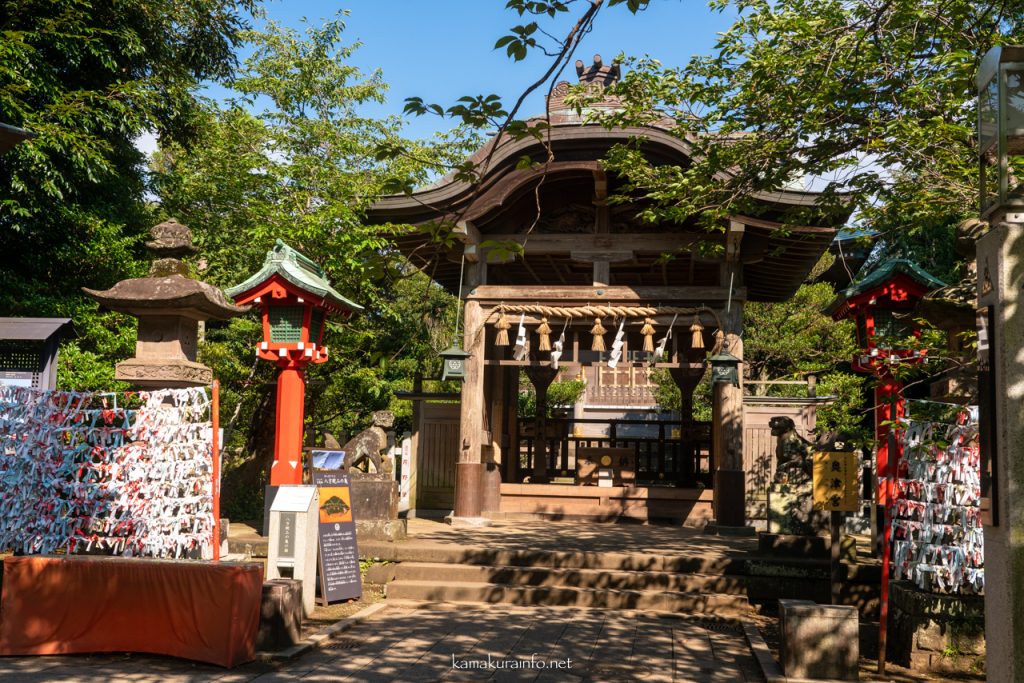 ・Happou-Nirami no Kame (The Staring Turtle)
Embedded in the ceiling of the Haiden (worship hall) of Okutsu Shrine. It was created by famous Edo Rinpa artist Sakai Hōitsu.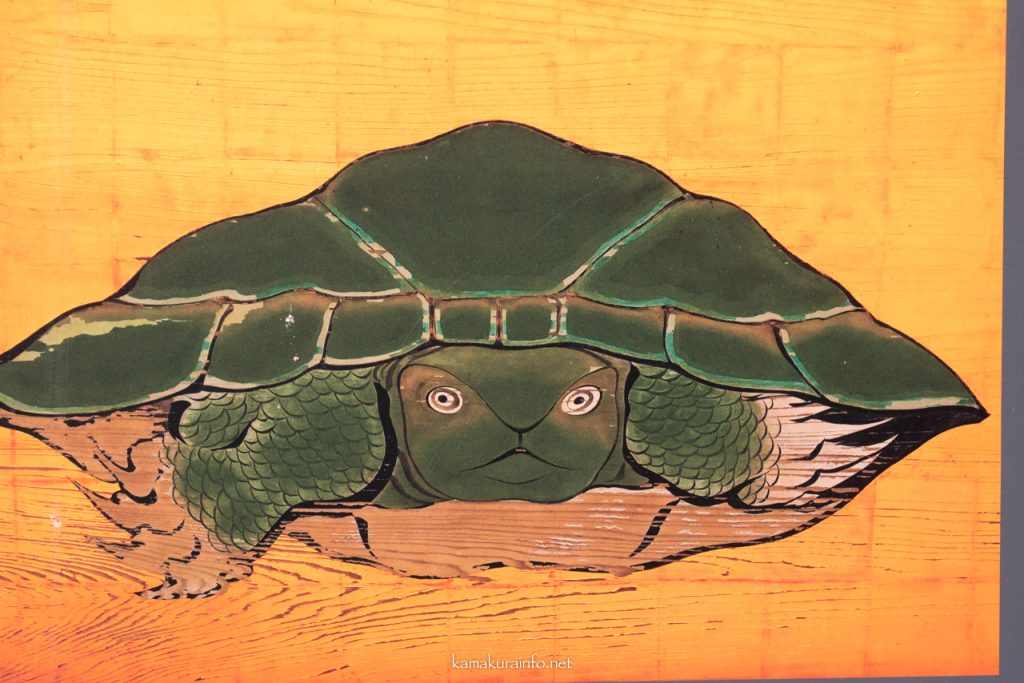 ・Wadatsunomiya Shrine (Palace of the Dragon King)
Enoshima is said to be a place where dragons have resided since ancient times, and dragons are revered as objects of worship.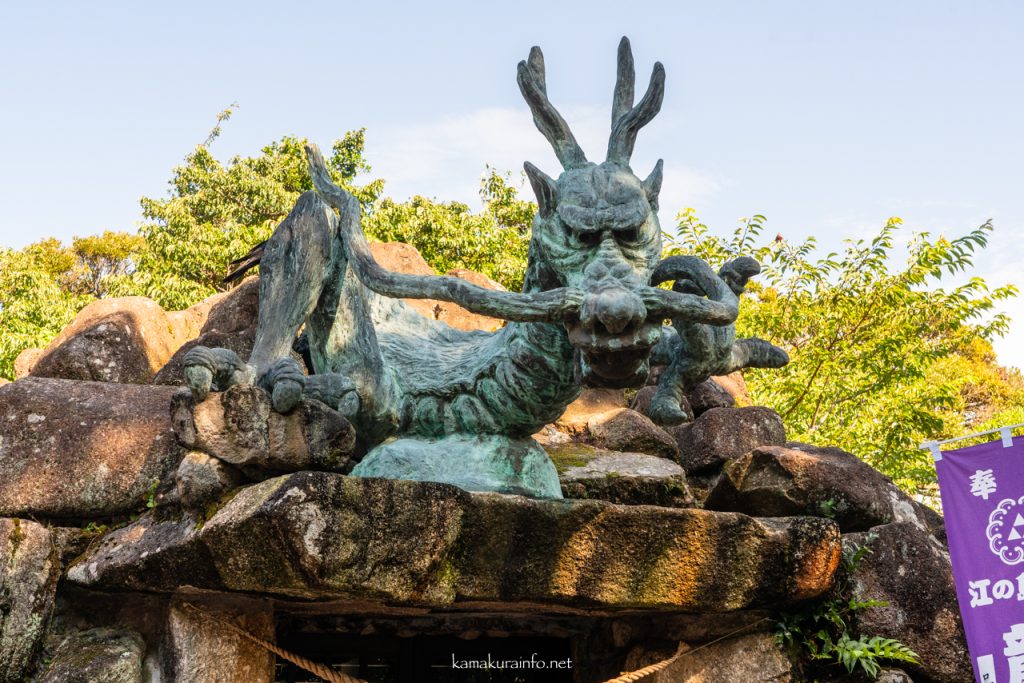 ・Ryūren no Kane (Bell of Dragon's Love)
A spot for love prayers built in honor of the celestial maiden and the Five-Headed Dragon. It seems that people pledge eternal love by attaching padlocks to the wire mesh and ringing the bell.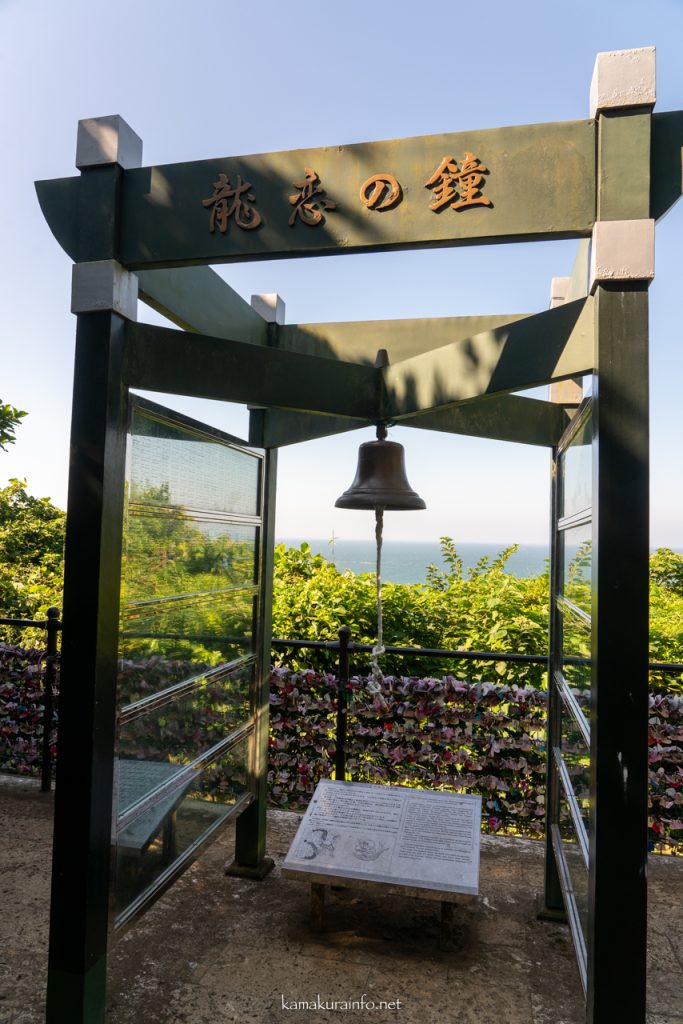 ・Enoshima Iwaya Caves
Opening hours:
9:00 AM to 5:00 PM (February to April) and October
9:00 AM to 6:00 PM (May to September), open until 7:00 PM in August
9:00 AM to 4:00 PM (November to January)
Admission fee: Adults 500 yen, Children 200 yen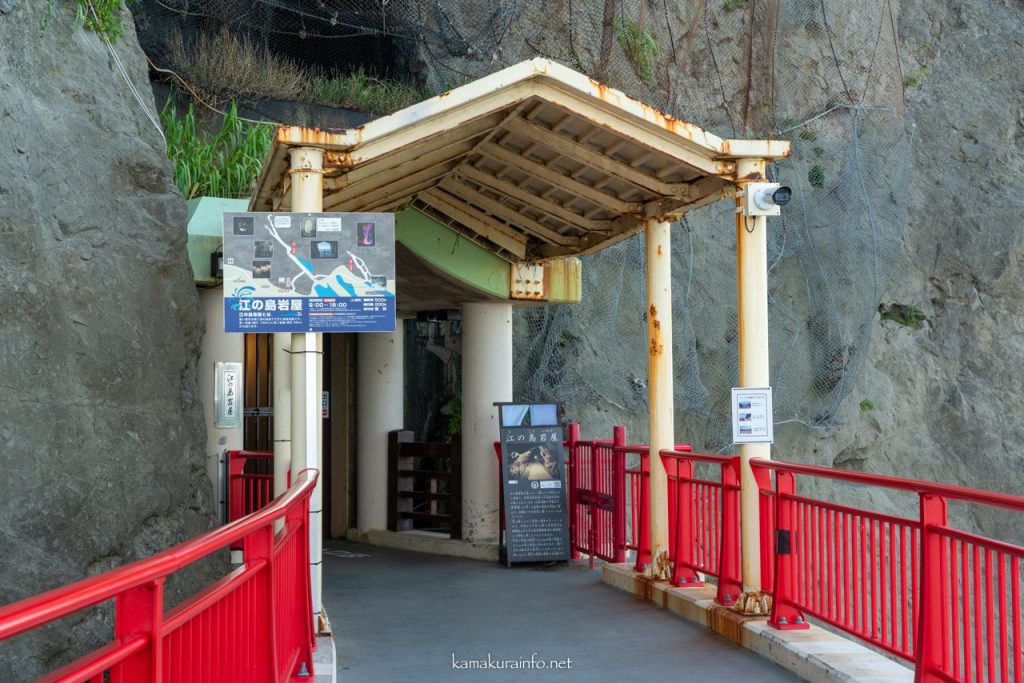 ・Chigo-ga-Fuchi
On a clear day, you can see Mount Fuji beyond Sagami Bay.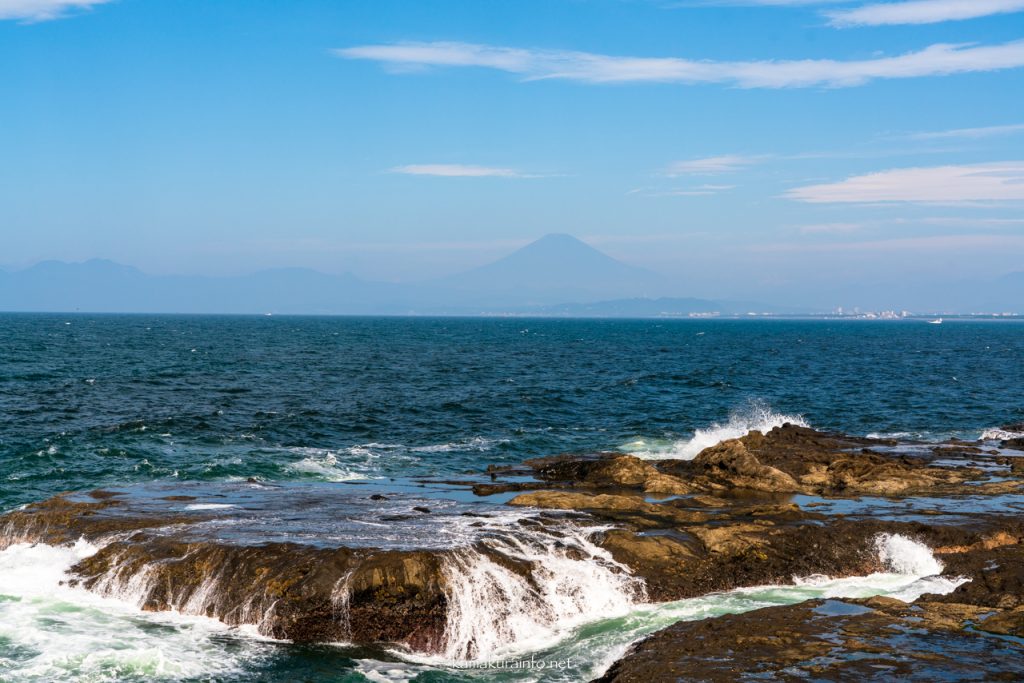 ・Nearby Shrines, Temples, and Other Attractions
Ryūkō-ji 龍口寺(18-minute walk)
・Cafes and restaurants around Enoshima
・Accommodations near Enoshima