About Ryūkō-ji Temple
Ryūkō-ji Temple is a temple of the Nichiren sect of Buddhism. Nichiren, the founder of the Nichiren sect, claimed that the turmoil in the world was caused by the shogunate and other sects not adhering to the true teachings. As a result, he faced persecution from the shogunate. A plan was made by Tairano Yoritsuna to execute Nichiren by beheading, but the execution was halted by a light that appeared from the direction of Enoshima. This event became known as the "Tatsunokuchi Persecution," and later, Nichiren's disciple, Nihhō, enshrined the "Kubi-Shiki-Gawa" (a piece of cloth that was placed under Nichiren's head during his execution) and his self-made statue (soshizou). This led to the construction of a hall called "Shikigawa-dō," marking the beginning of Ryūkō-ji Temple.
Every year on September 11th, 12th, and 13th, a year-round event called the "Ryūkō Persecution Ceremony" is held. Additionally, the Shonan Tatsunokuchi Market takes place on the third Sunday of every month.
Location: 3-13-37 Katase, Fujisawa City
Access:
– 3 minutes on foot from Enoshima Station on the Enoshima Electric Railway
– 10 minutes on foot from Katase-Enoshima Station on the Odakyu Line
Hours: 9:00 – 16:00
Admission fee: Free
Toilets: Available
– Five-story Pagoda
The only wooden five-story pagoda in Kanagawa Prefecture. The five stories represent the five elements—earth, water, fire, wind, and space—that constitute our human existence.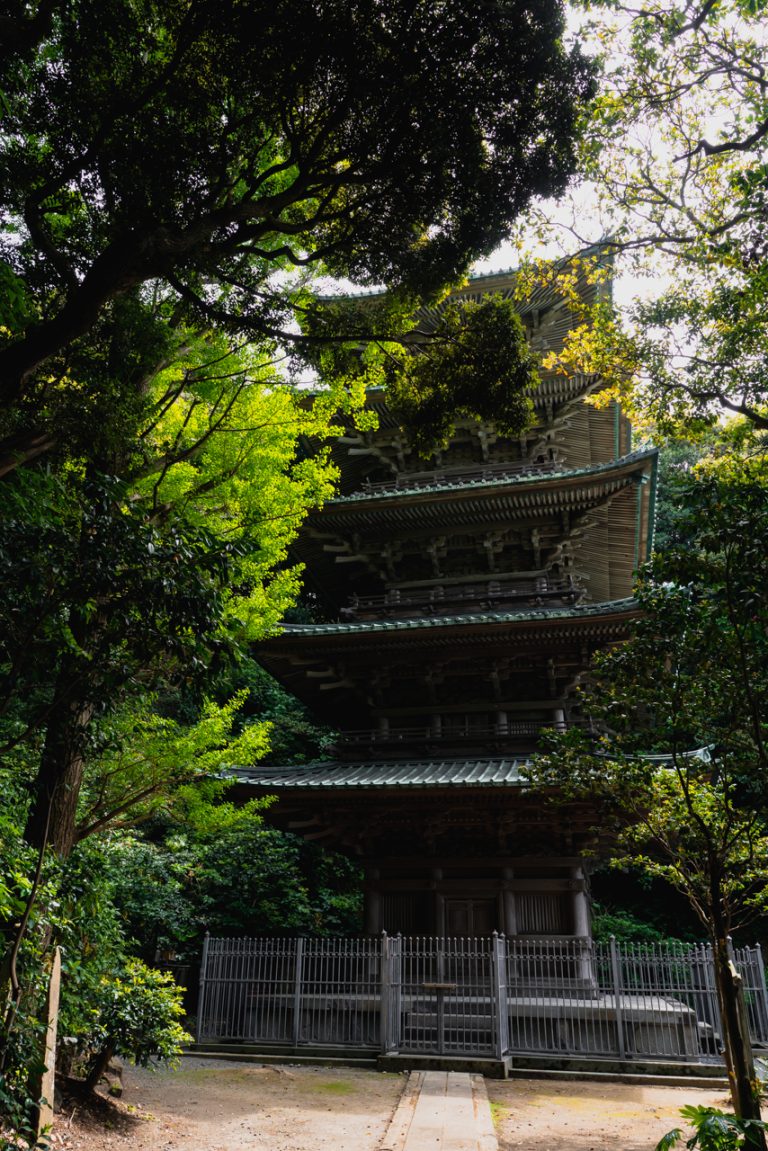 The antique market is held on the third Sunday of every month.

・

Nearby Shrines, Temples, and Other Attractions
Jōryū-ji 常立寺(7-minute walk)
・Cafes and restaurants around Ryūkō-ji Temple