About Sasuke Inari Shrine
Sasuke Inari Shrine is located in a quiet residential area to the northwest of Kamakura Station, and is characterized by its fantastic scenery of many red torii gates lining up. If you climb up the stairs beyond the torii gates, you will find the main shrine enshrined there.
According to legend, Sasuke Inari Shrine was established by Minamoto no Yoritomo, who was guided to rise up and defeat the Taira clan by a god who appeared to him in a dream. From this legend, the shrine has gathered faith as "a shrine for success" and is said to provide blessings for success in business, marriage, and other aspects of life.
The shrine is decorated with many white foxes, creating a sacred atmosphere that is enhanced by the quietness of the area. In recent years, it has become a popular tourist spot known as one of Kamakura's power spots.
Location: 22-12 Sasuke 2-chome, Kamakura City
Access: 20-minute walk from JR Kitakamakura Station
Hours of Operation (Shrine office): 10:00-16:00
Restrooms: None
URL: https://sasukeinari.jp/
The red torii gate at the entrance of the shrine stands as if inviting you to a different world.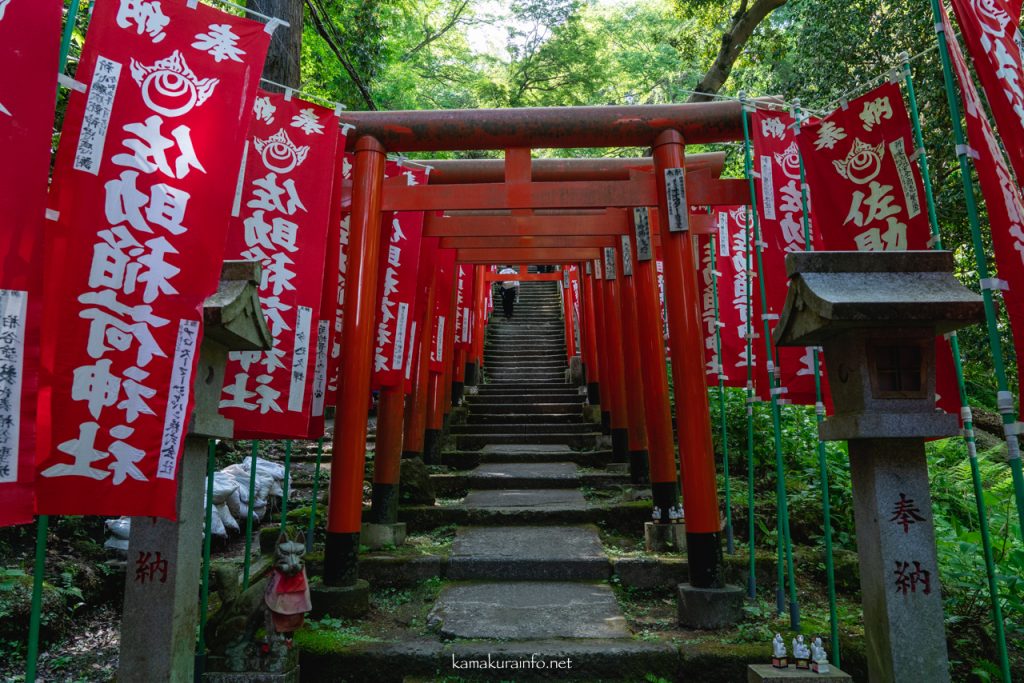 As you climb the stairs and enter the precincts, you notice white fox statues enshrined everywhere.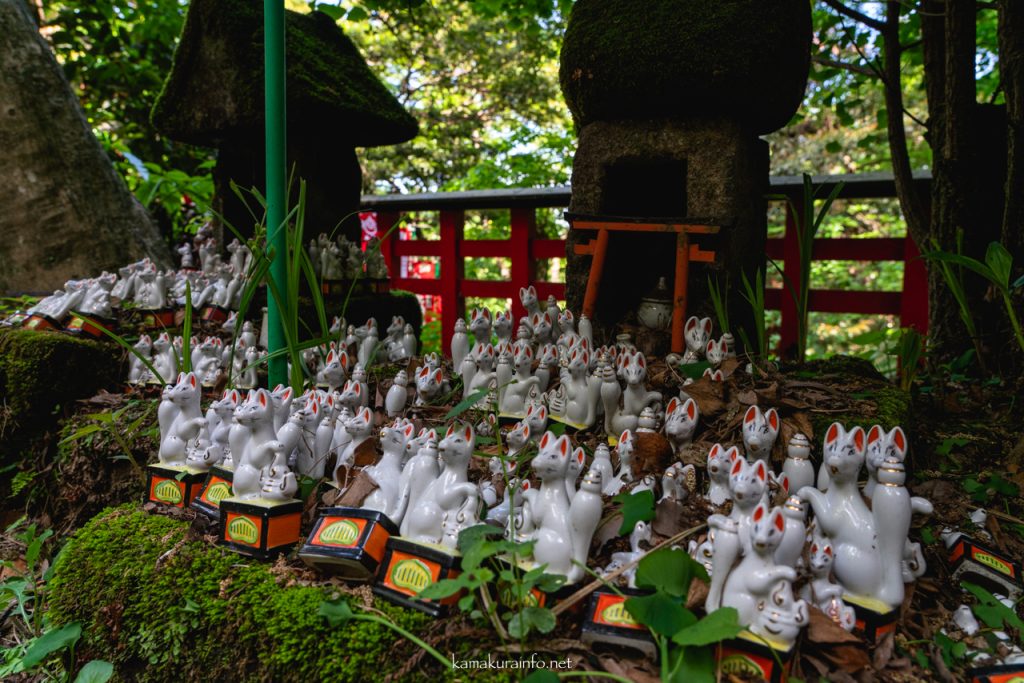 There seem to be thousands of white fox statues in the precincts. It's a very impressive sight.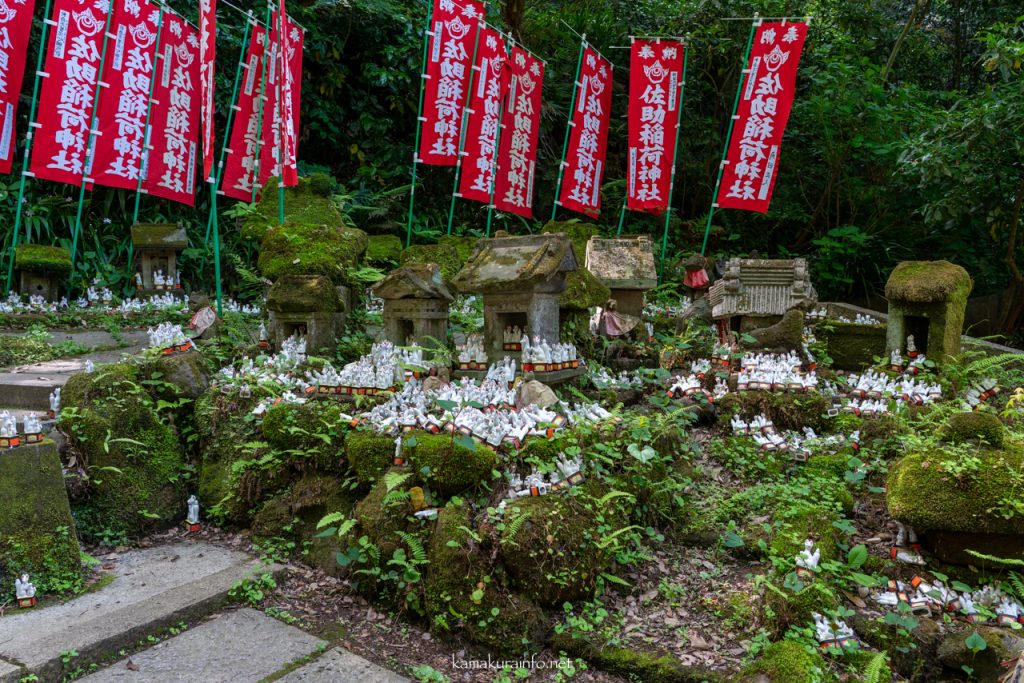 Reiko Sen(霊狐泉)
The spring water here used to be a source of water that nourished the fields and rice paddies at the foot of the mountain.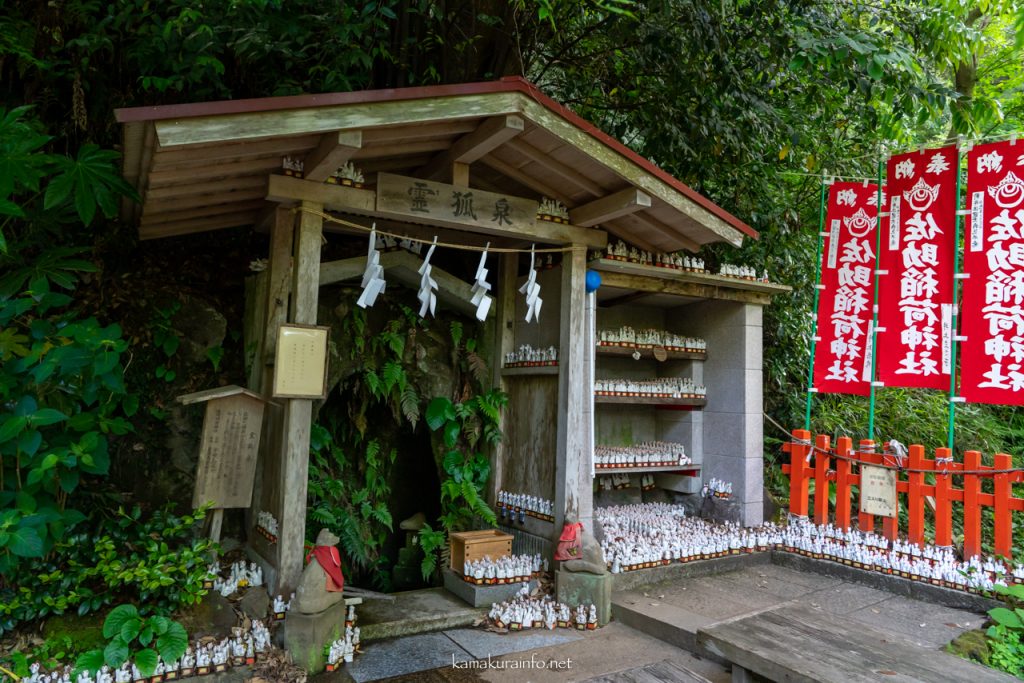 Even now, water continues to gush out.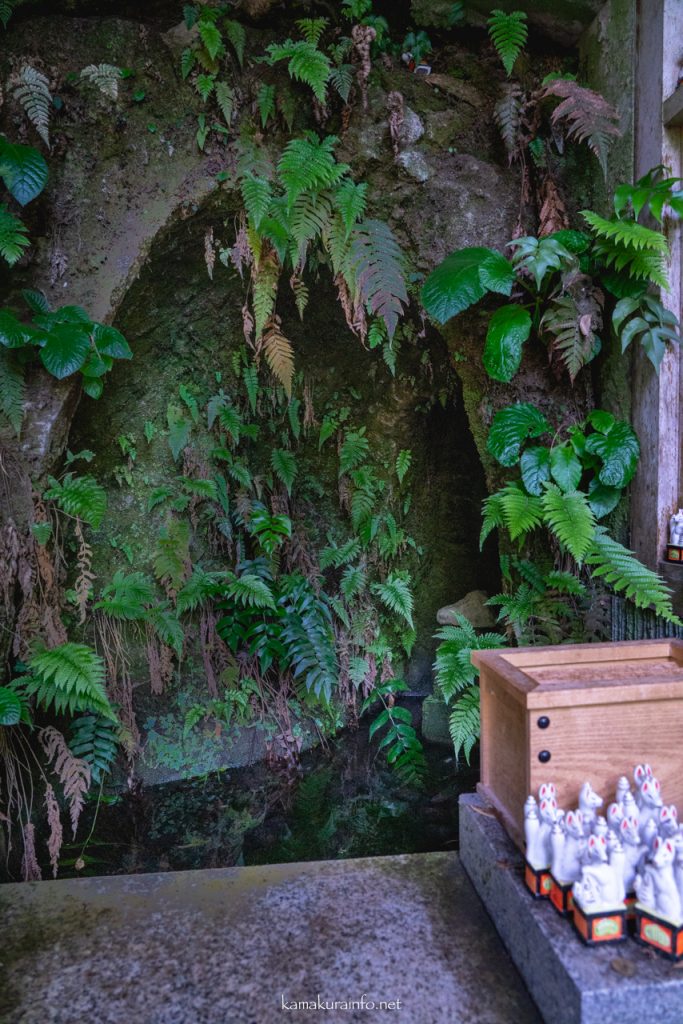 ・Nearby Shrines, Temples, and Other Sights
Zeniarai Benten 銭洗弁財天(7-minute walk)
・Cafes and restaurants around Sasuke Inari Shrine