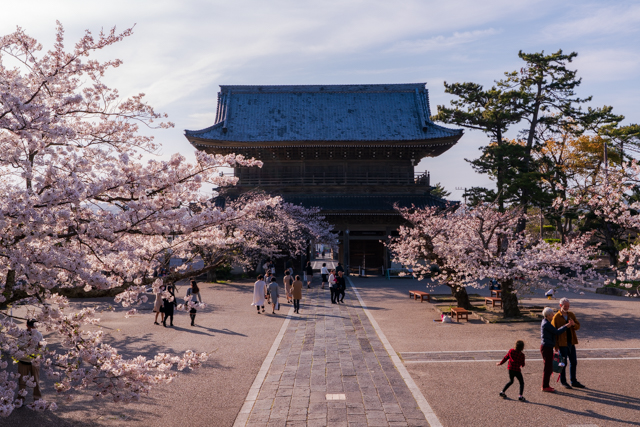 ・ Basic Information about Komyoji
This temple was originally constructed at Sasukegayatsu under the name of Rengeji in 1240, with Nena Ryochu as the founder,sponsored by the fourth generation regency Hojo Tsunetoki. It was renamed Komyoji after being transferred to the present location in 1243. After the death of Tsunetoki, who, as Shikken, or an assistant to Shogun, held the real power in the Kamakura government, the temple continued to enjoy the patronage of the Hojo family who inherited power as Shikken. The temple was first place (famous school) of Kanto 18 Danrin, where Jodo Buddhist priests trained during the Edo era.
Address: 1-19 6-chome Zaimokuza Kamakura
Hours: 7:00-16:00
Admission: Free
Restroom: Available
・ Access to Komyoji
By Bus: Take [鎌40,41] bus at Kamakura station bus terminal and leave the bus at Komyoji(光明寺).
You can get to Komyoji about 1 minutes on foot from this bus stop.