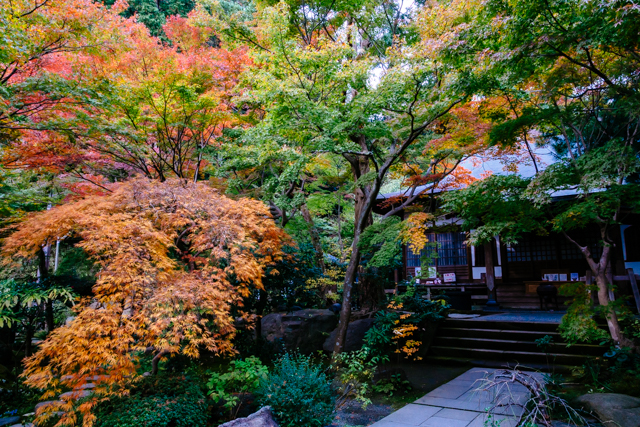 ・ Basic Infomation about Kakuonji
This temple was founded in 1296 by a high-ranking priest Shine-Shounin under the sponsorship of Hojo Sadatoki where the Okura Yakushido sanctuary was built in 1218 by Hojo Yoshitoki. Kakuonji received consecutive support from rulers including Hojo, Godaigo Emperor, and Ashikaga. A tour of its sanctuaries is given by a priest, which starts at 10:00, 11:00, 13:00, 14:00 and 15:00.
Address: 421 Nikaido Kamakura
Hours: 10:00-15:00 (Closed From August 1 through 31 and from December 20 through January 7)
Admission: 300yen
Restroom: Available
・ Access to Kakuonji
By Walk: 30 minutes from Kamakura station.
By Bus: Take [鎌20] bus at Kamakura station bus terminal and leave the bus at Ootounomiya(大塔宮).
You can get to Kakuonji about 8 minutes on foot from this bus stop.