Mount Kinuhari is located in east of Kamakura.
It is a low mountain with an altitude of 121 meters, and from the summit
you can see the city of Kamakura, Sagami Bay, and Mt. Fuji.
It takes about 15 minutes from the trailhead to the summit.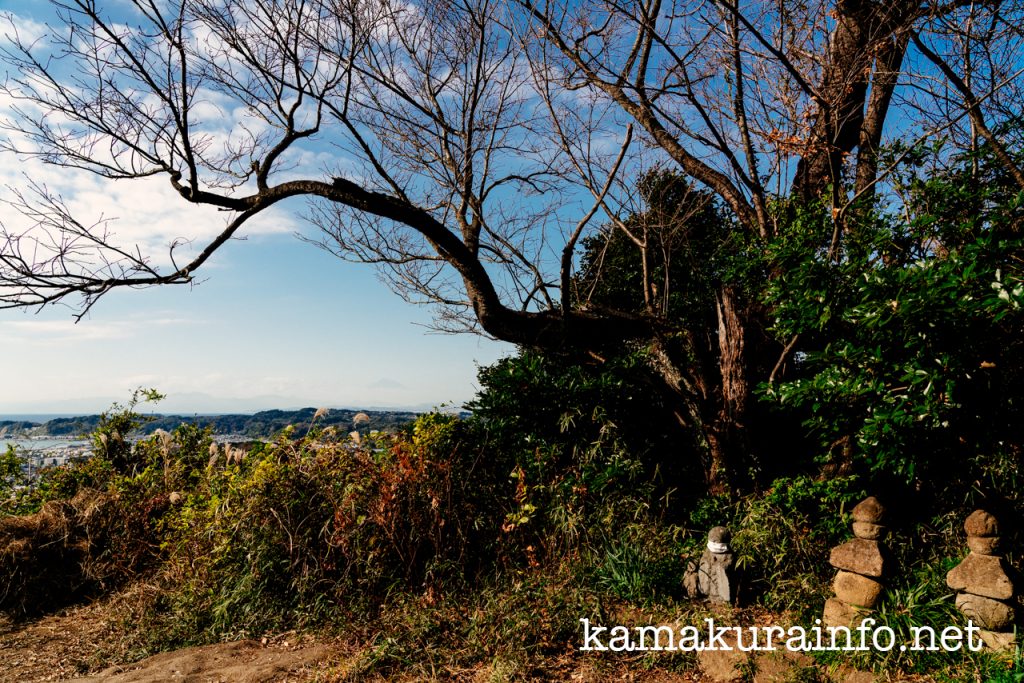 ・Mt Kinuhari (衣張山)

・The trailhead to Mt Kinuhari.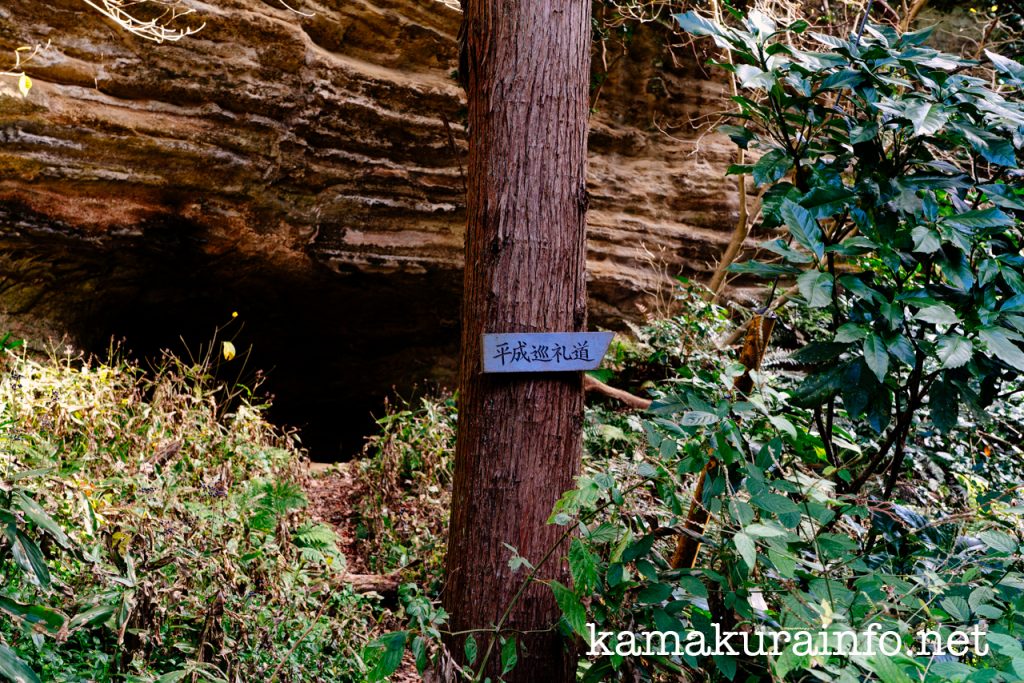 ・The cave at the starting point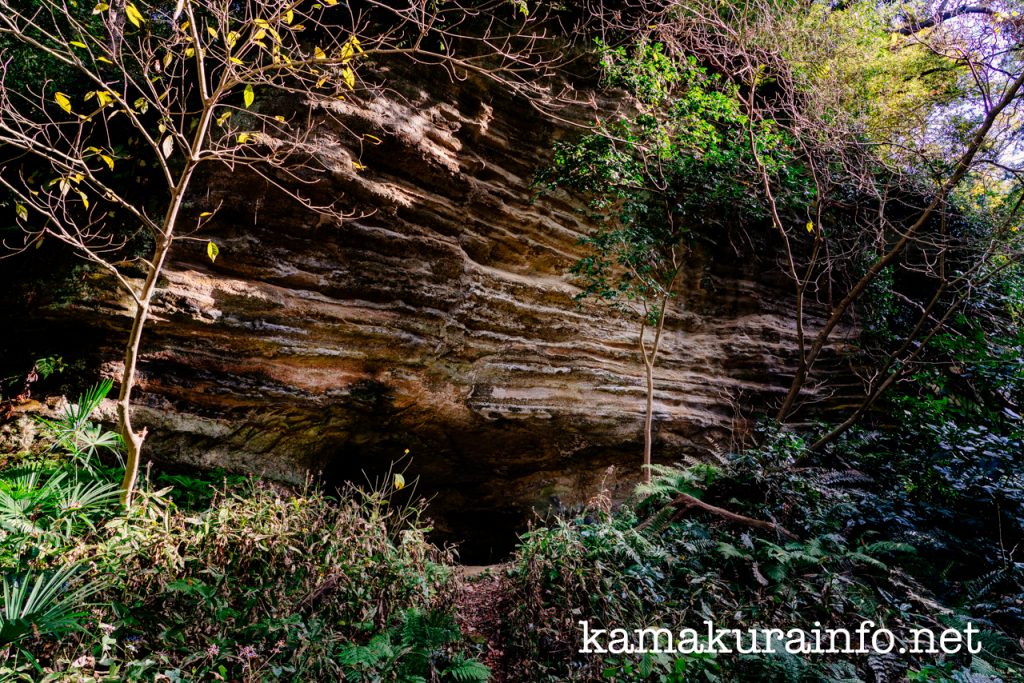 ・The trail to Mt. Kinuhari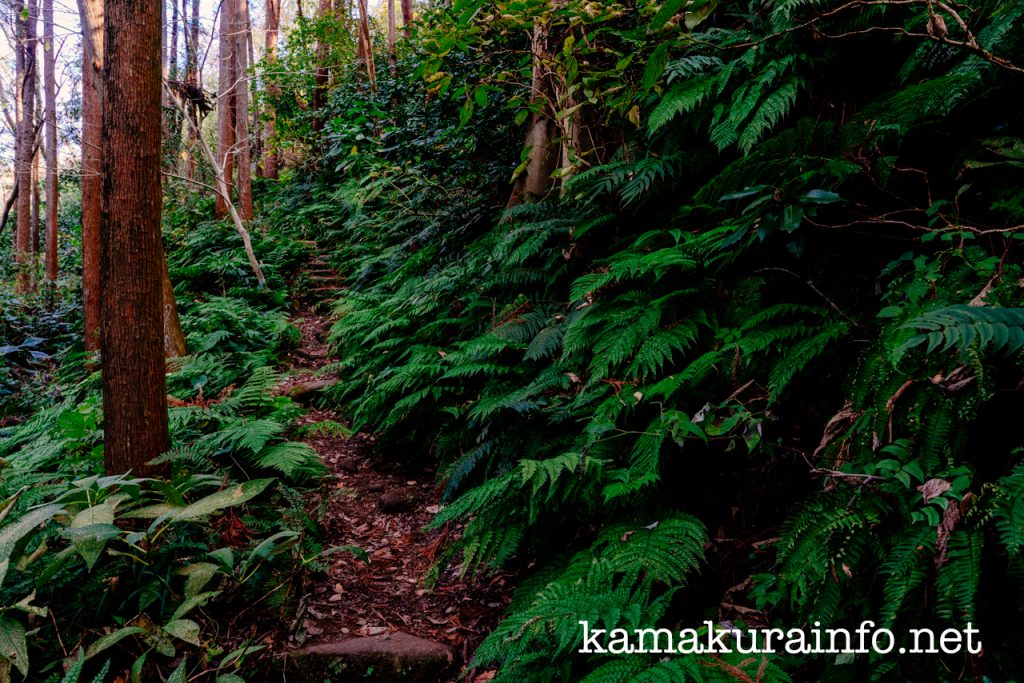 ・The jizo statue on the summit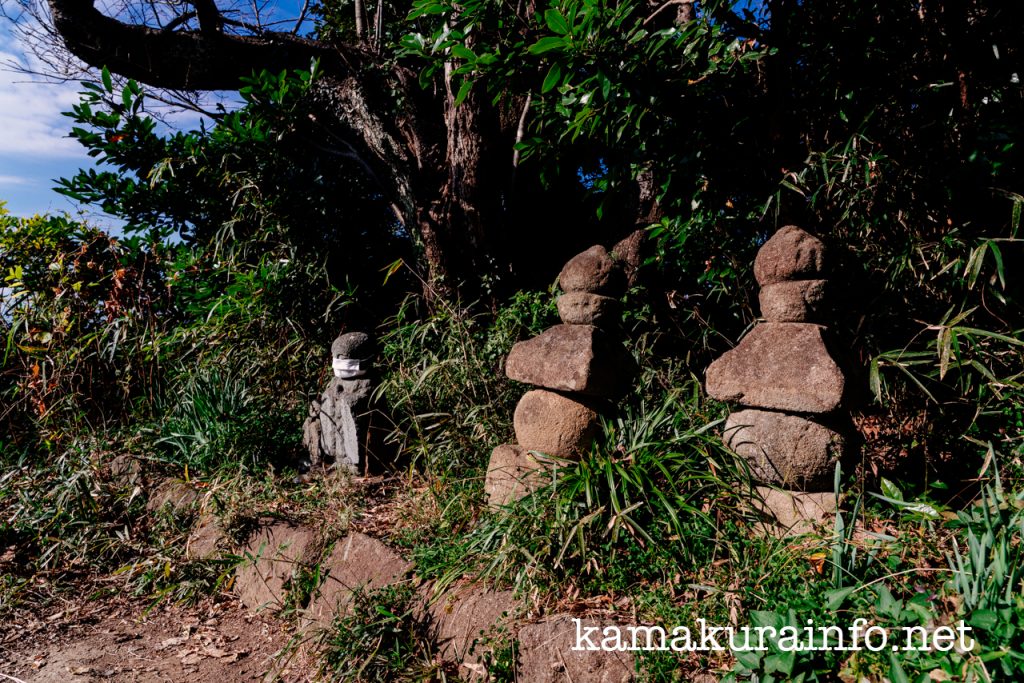 ・View of Mt.Fuji from summit