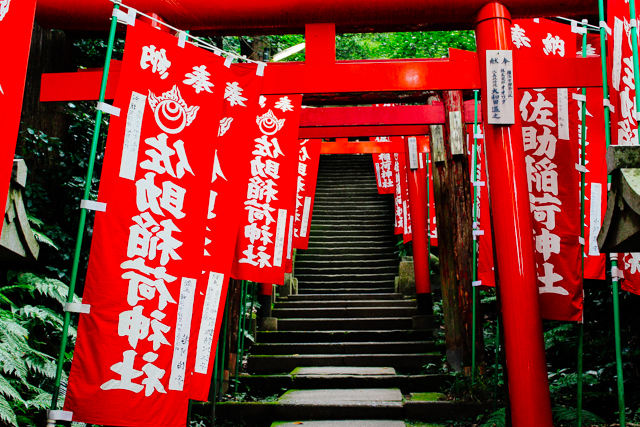 ・Basic Information
This shrine is reached by climbing the steps, while passing through many Torii gates with red flags. In legend this shrine was built by Minamoto Yoritomo and dedicated to Inari, the harvest god, who advised him in his dreams to raise an army when he was in exile in Izu.
Address: 22-10 Sasuke 2-chome Kamakura
Hours: During daylight hours
Admission: Free
Restroom: Available
・How to get there
By Walk: 20 minutes from Kamakura station.