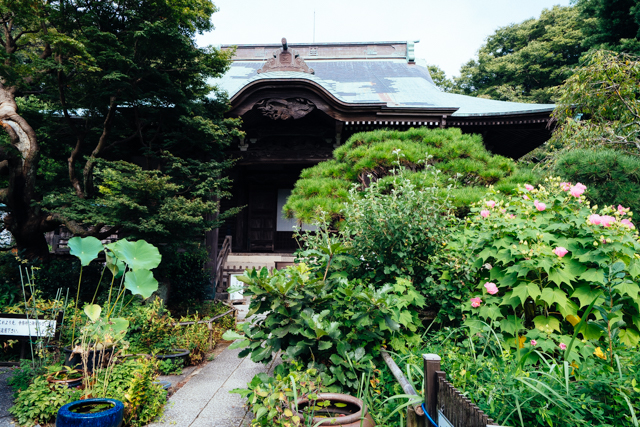 ・Basic Infomation
This temple is called Matsubagayatsu Ryogonzan myohoji.
Nichiren built a small hermitage here and preached Shakamuni Buddhism as based on the concept of HokeKyo to people.
After that Nichiei was rebuilt this temple.
The father of Nichiei was Imperial Prince Morinaga and the grandfather was Godaigo, the 96th Emperor.
If you climb up to the top of the mountain you can see the gravestone of Imperial Prince Morinaga.
This temple is also known as "the moss temple" and You can see beautiful stone steps covered with moss.
Address: 7-4 Omachi 4-chome Kamakura
Hours: 9:30-16:30
Admission: 300yen
Restroom: Available
・How to get there
By Walk: 20 minutes from Kamakura station.

View Larger Map